Tagaytay Clifton Resort Suites's concept may be attractive, but without the right location, guests won't think of staying in the condotel.
Here are a few reasons why Tagaytay Clifton Resort Suites provides investment value in this aspect.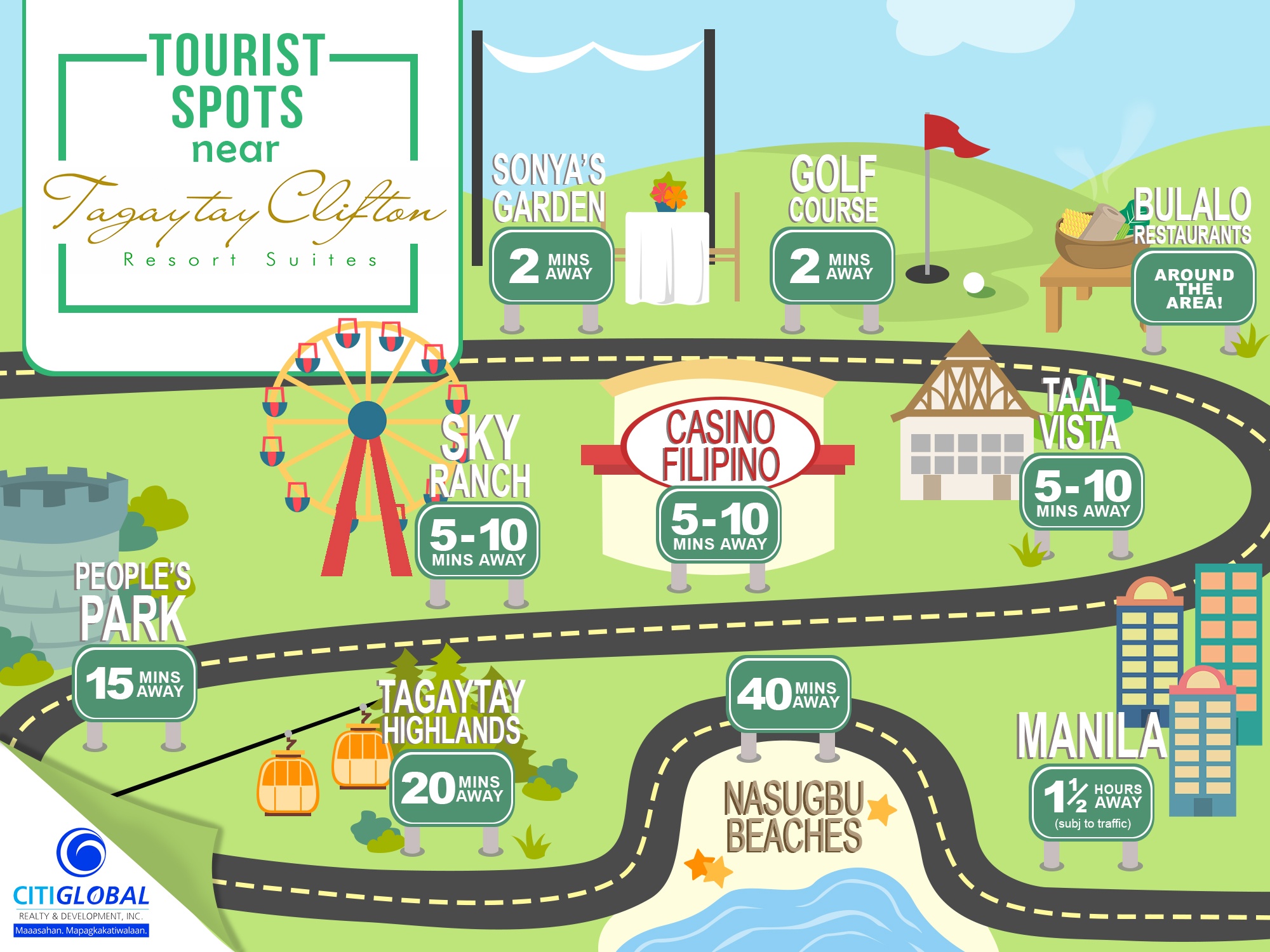 Our project is strategically located in an area with plenty of potential for value appreciation, considering the new and future developments around the area.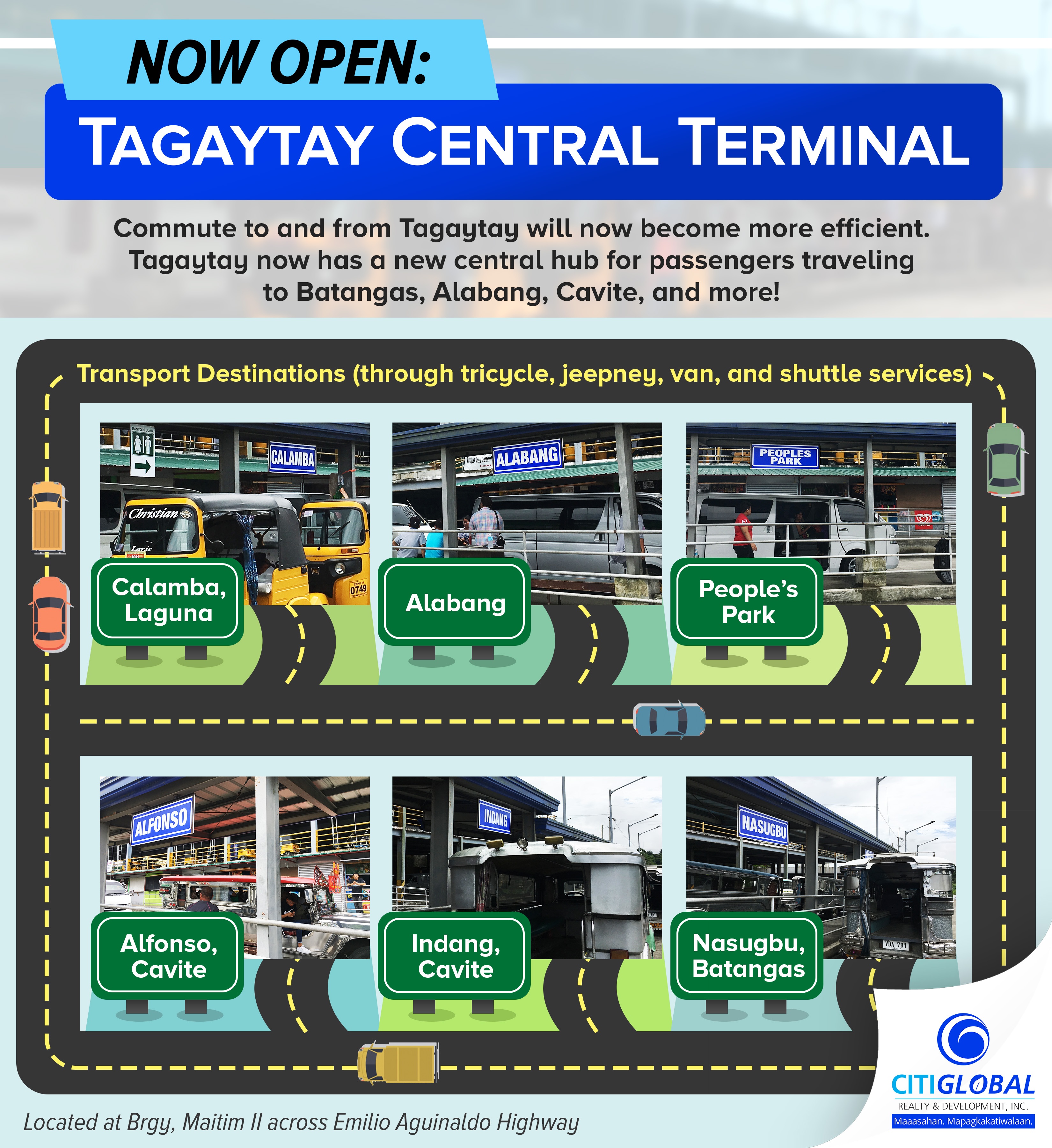 Tagaytay Central Terminal



Contrary to popular belief that commuting at provinces is harder given the resources, Tagaytay has just stepped up their game by introducing a new central terminal perfect for people who want to be transferred to the best spots in the city. The Tagaytay Central Terminal can easily transfer you to our location, as well as schools, establishments, golf courses, etc.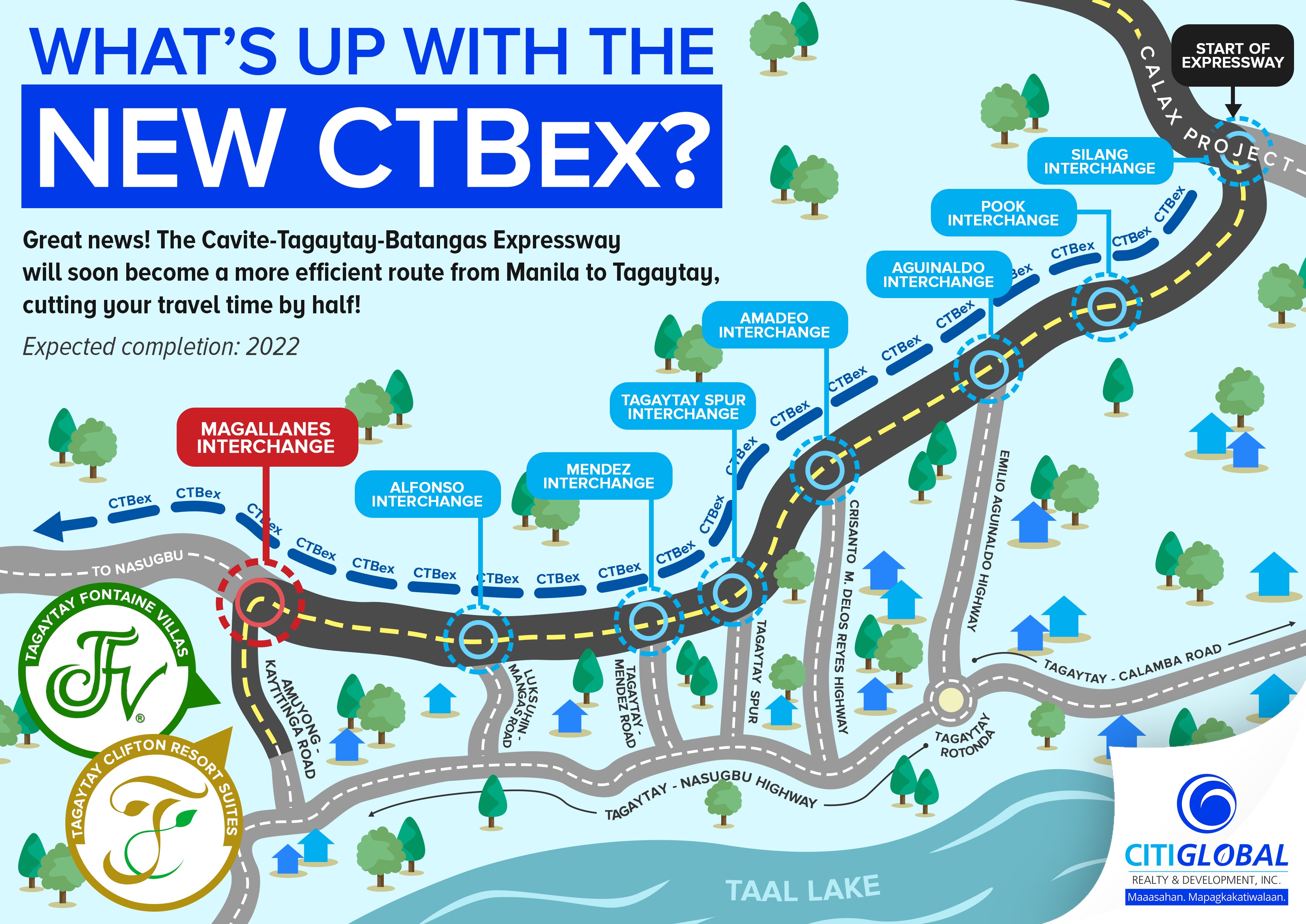 CTBex (Cavite - Tagaytay - Batangas Expressway)



Also along our site is the exit of the future CTBex (Cavite - Tagaytay - Batangas Expressway), serving as an alternate route to other parts of Cavite and also Metro Manila (near the airport). Closer proximity and visibility creates an investment advantage. Add to that, travel time from Manila to South provinces such as Tagaytay up to Batangas can be reduced in half with this exciting project.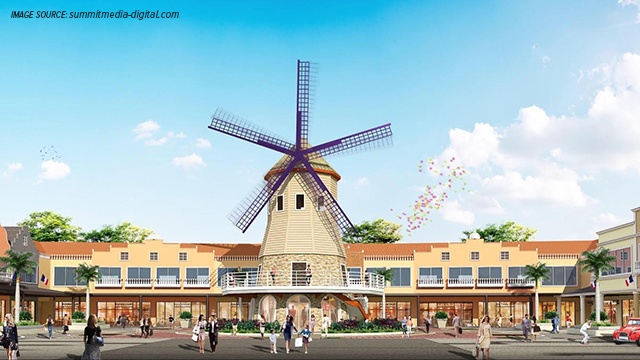 Acienda Designer Outlet




A designer outlet at Silang, Cavite (near Tagaytay) is also set to rise. The Acienda Designer Outlet will give an opportunity for South residents to buy top-of-the-line designer bags, clothes, shoes, and more on a more affordable rate. This P2.5-B shopping hub is the first in its area, so no need to travel to Manila to get your hands on the best products!
Future Mall & Leisure Complex.




Living at our residential projects at Tagaytay can give you the advantage of being near to the popular tourist destination and shopping venues of the city. A mall in the works known as Future Mall is a shy of 2 minutes away from our location, which was reported to go on the route of another Tagaytay favorite Sky Ranch.
GUESTS GET THE BEST OF BOTH WORLDS (& CLIMATES!)
People travel to Tagaytay for its breathtaking view, tourist attractions, and cool weather!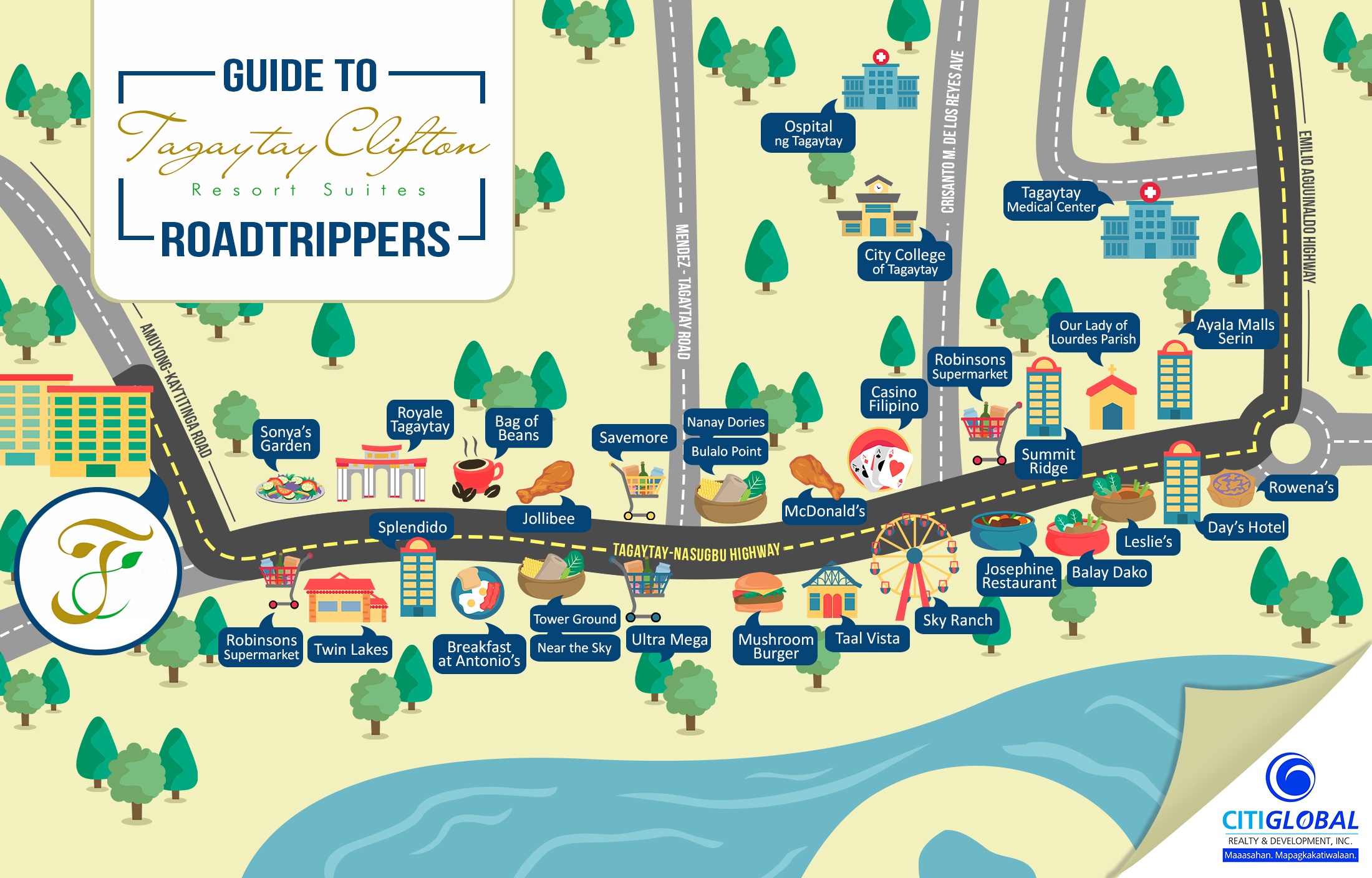 ON THE OTHER SIDE OF TAGAYTAY
What if they also want to enjoy the pristine sea and warmth of the sun?
Simple. They can travel to Batangas beaches from the site in less than an hour!

Nasugbu is only a short ride away from Tagaytay, and it is one of the best places to visit along the region. A few rental properties are also available for tourists, and your place's proximity to this beautiful tourist spot will give you a competitive advantage to get the best rental rooms!
CHECK THIS OUT!


Hope that you had a meaningful exploration of Tagaytay with CitiGlobal's Guide. Lastly, don't forget to add me on your list or better yet talk to us!