Gaining a trust in a company can be difficult for many. For people who are just starting to invest in something, the thought of any repercussions on such partnership is scary. We are living in a time wherein a lot of companies developed fraudulent tactics and scams to those who trust them, and a more proactive action must be conducted on everyone's part to avoid them.
CitiGlobal Realty & Development, Inc. and its projects Tagaytay Fontaine Villas and Tagaytay Clifton Resort Suites offer a lasting two-way trust with partners. A rapidly-emerging brand in the real estate market, CitiGlobal offers both transparent and innovative ways to maintain and develop new partnerships. This is in accordance to the company tagline "maaasahan, mapagkakatiwalaan."
LICENSE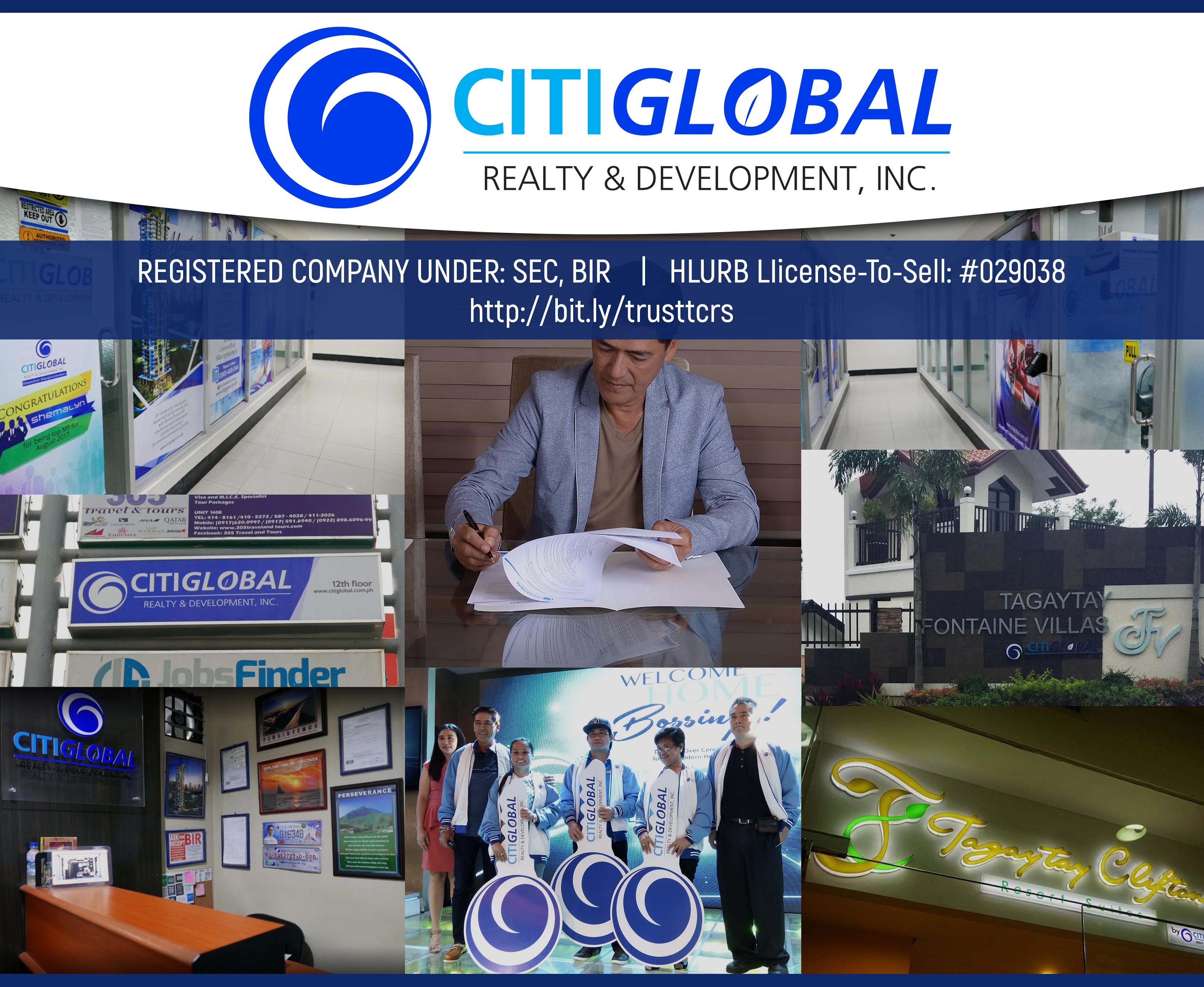 CitiGlobal is licensed to operate under the approval of HLURB (Housing and Land Use Regulatory Board). We are registered under the LTS (License To Sell) number 029038.
The company is also SEC (Securities and Exchange Commission)-registered since the early '2000s. Scroll down to see our SEC membership, including DTI and BIR.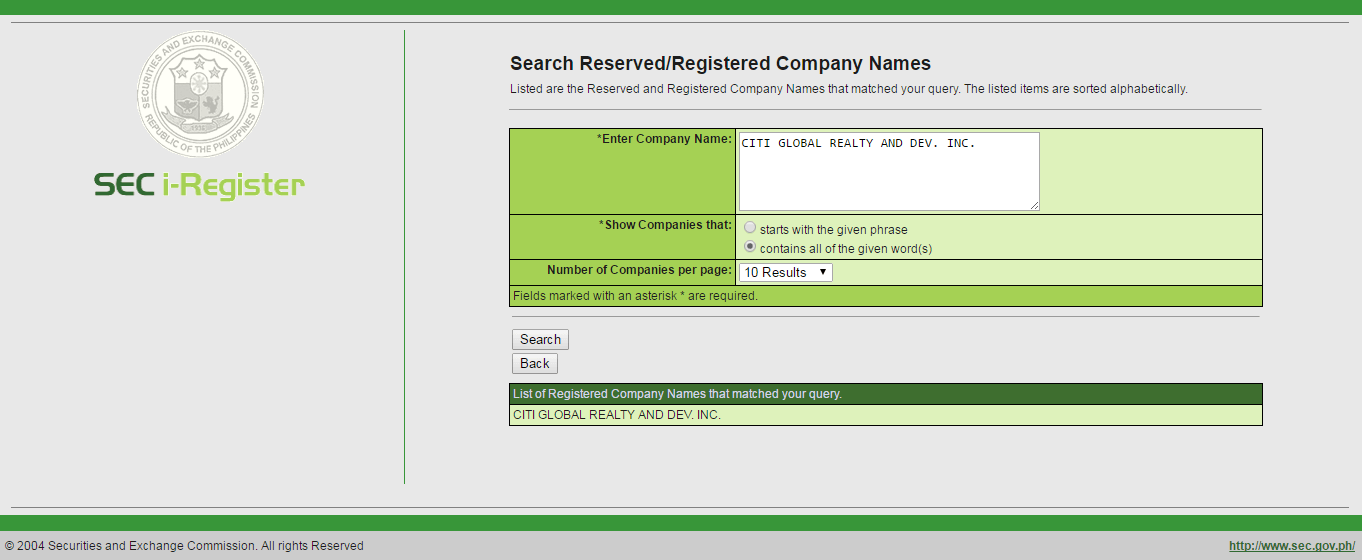 Securities and Exchange Commission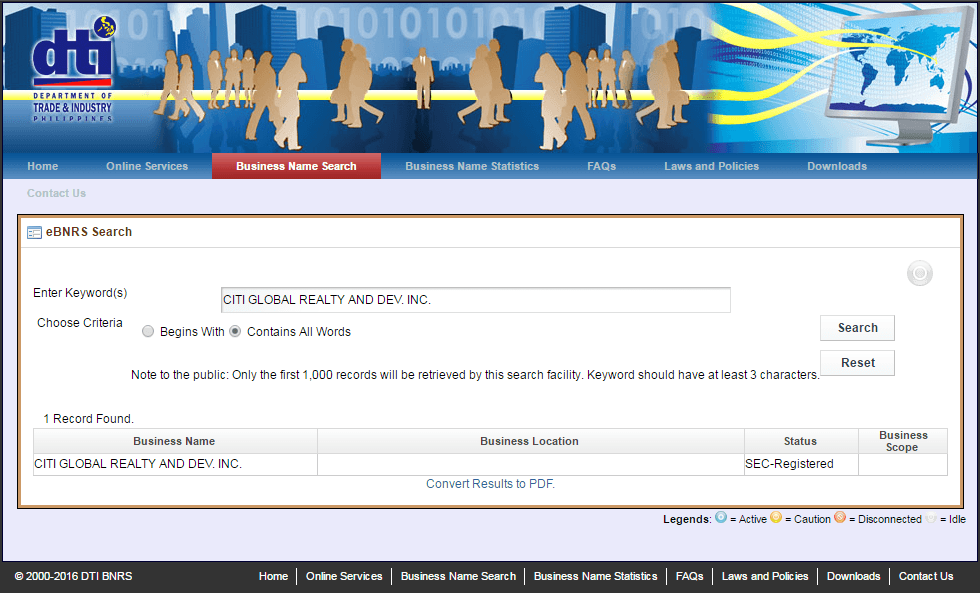 Department of Trade and Industry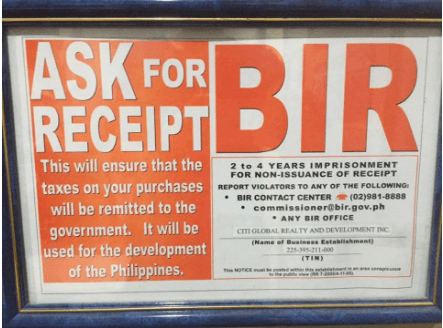 Bureau of Internal Revenue
SATISFIED CLIENTELE
Our company is operating to stay as truthful and reliable to our partners. We managed to create strong bonds with our unit owners, who found the most suitable real estate company to help them create their dream homes. Here are a few testimonials from our happy partners: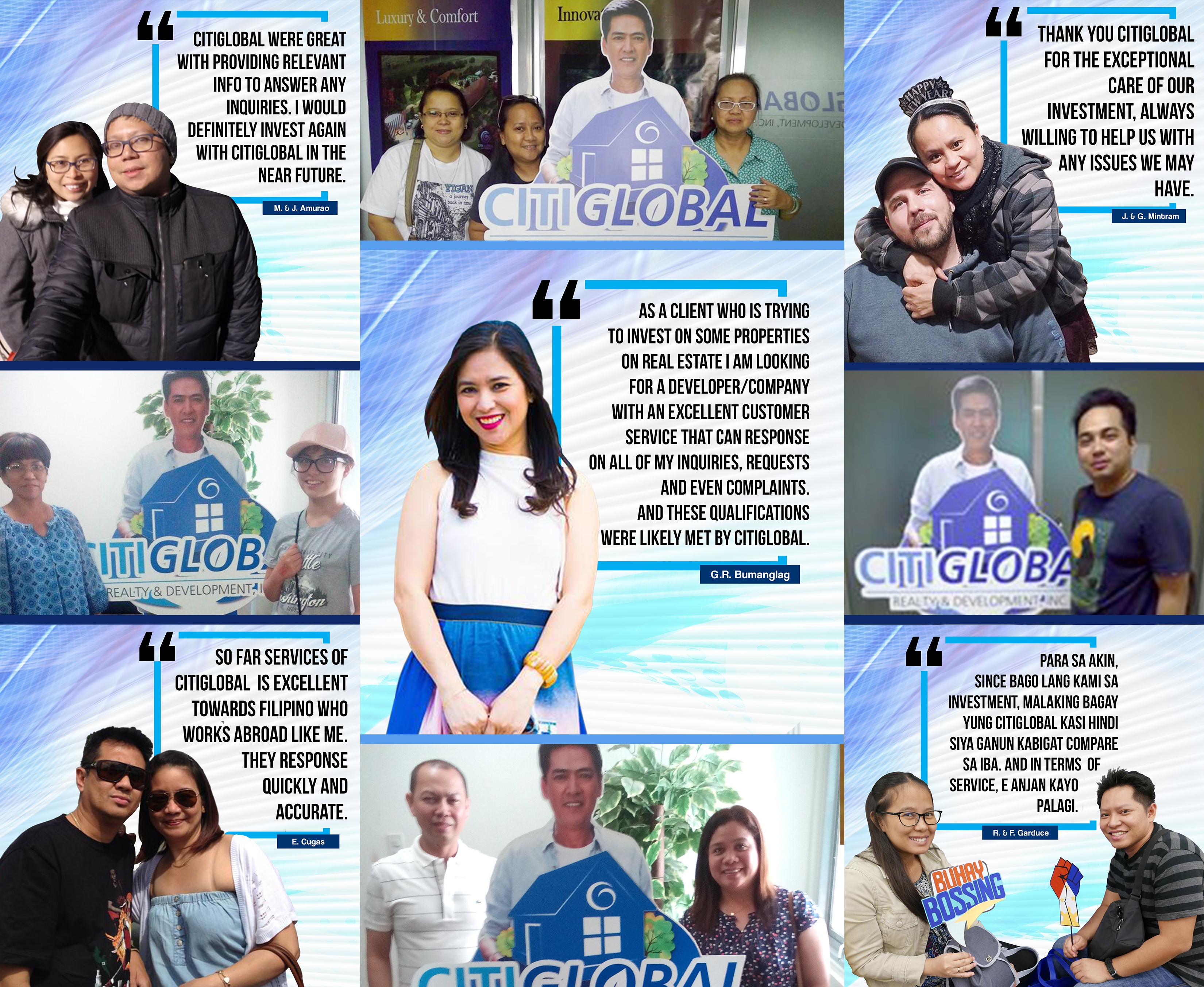 ENDORSERS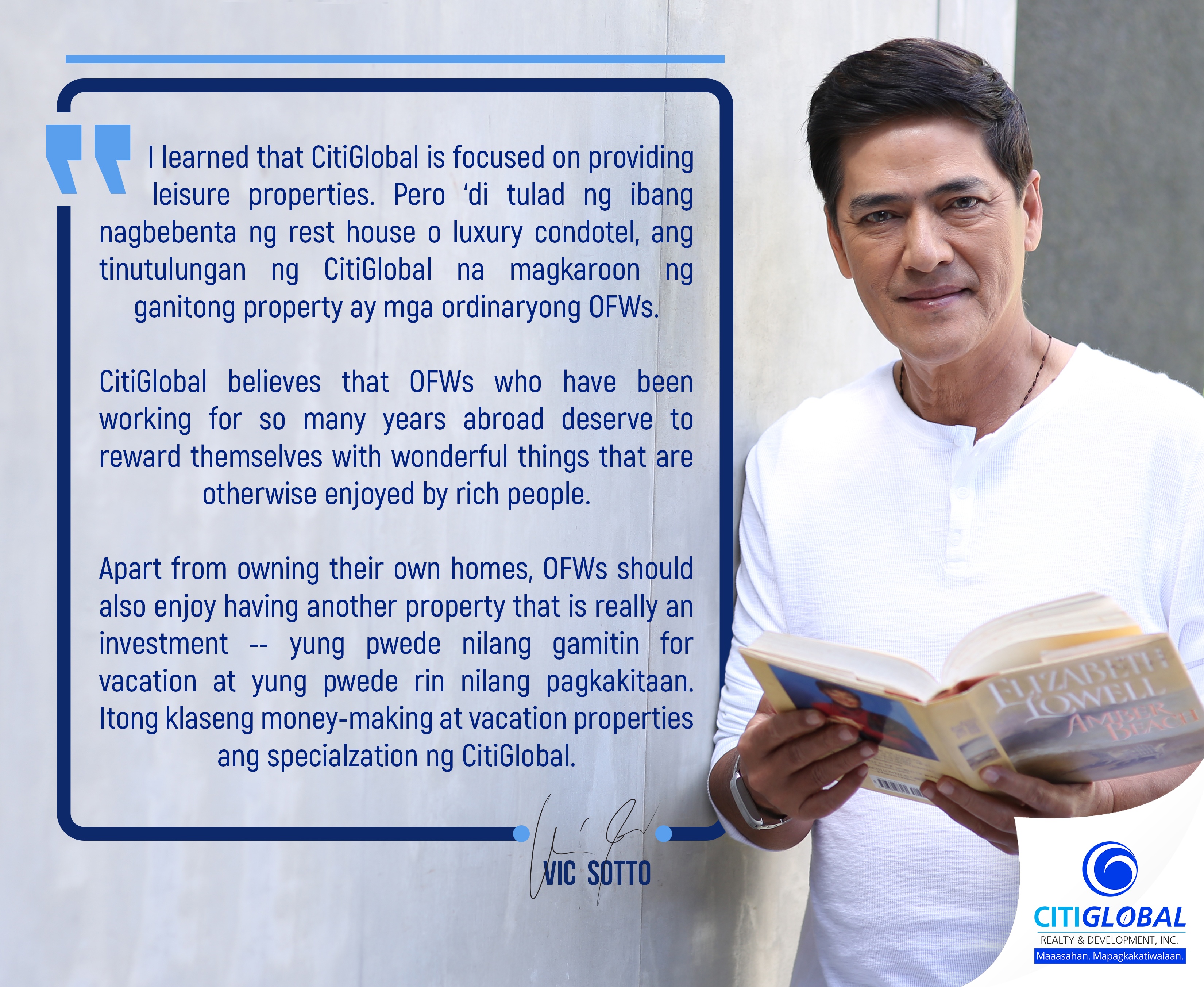 CitiGlobal earned the trust of its two in-demand endorsers Vic Sotto and Maine Mendoza. In one interview, Sotto revealed that it is CitiGlobal's advocacy to support the needs of OFWs that made him agree to become a partner albeit countless and bigger offers from different real estate companies.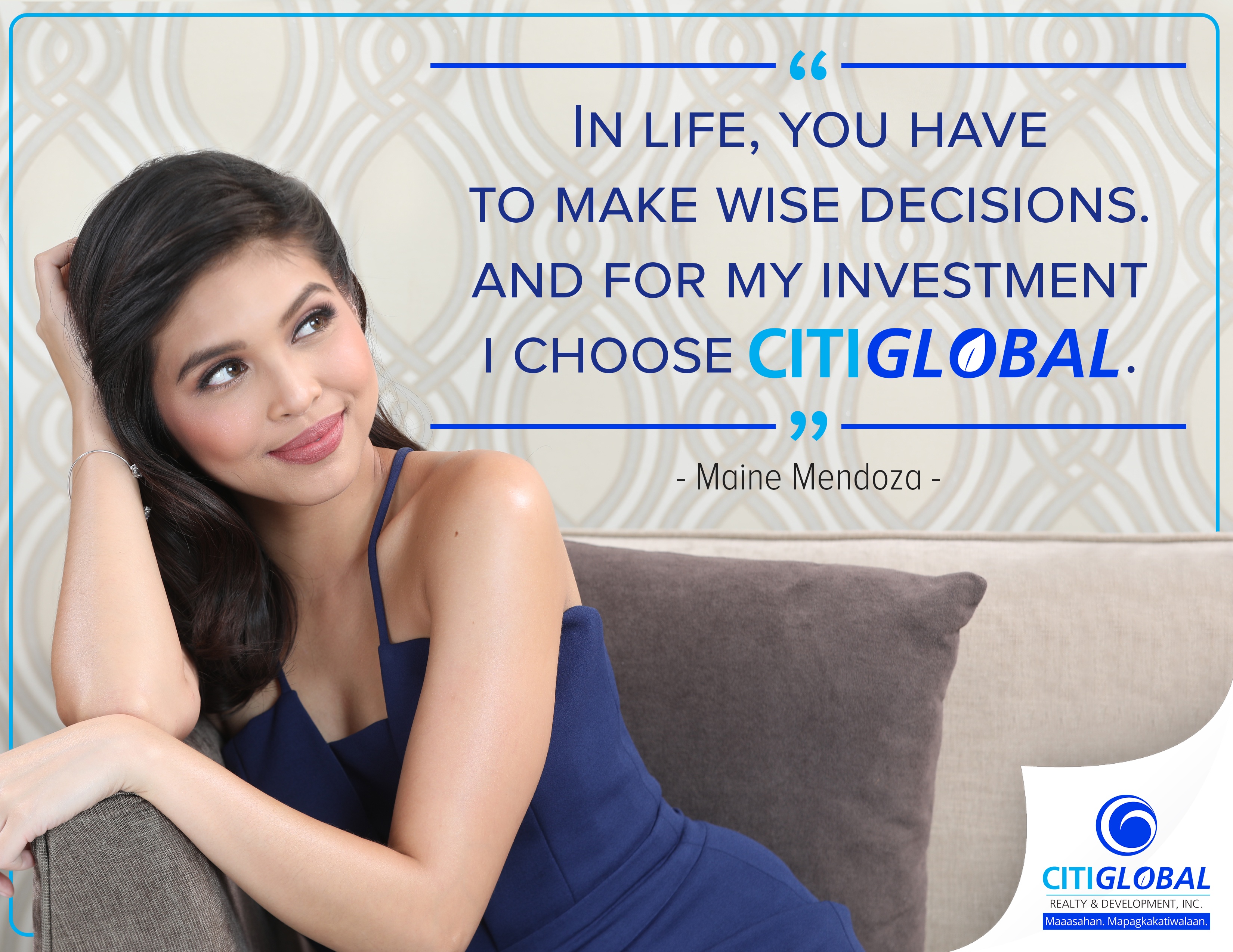 Mendoza added that CitiGlobal's convenient leisure properties are a very fitting investment for young moneymakers like her.
INSURED CONSTRUCTION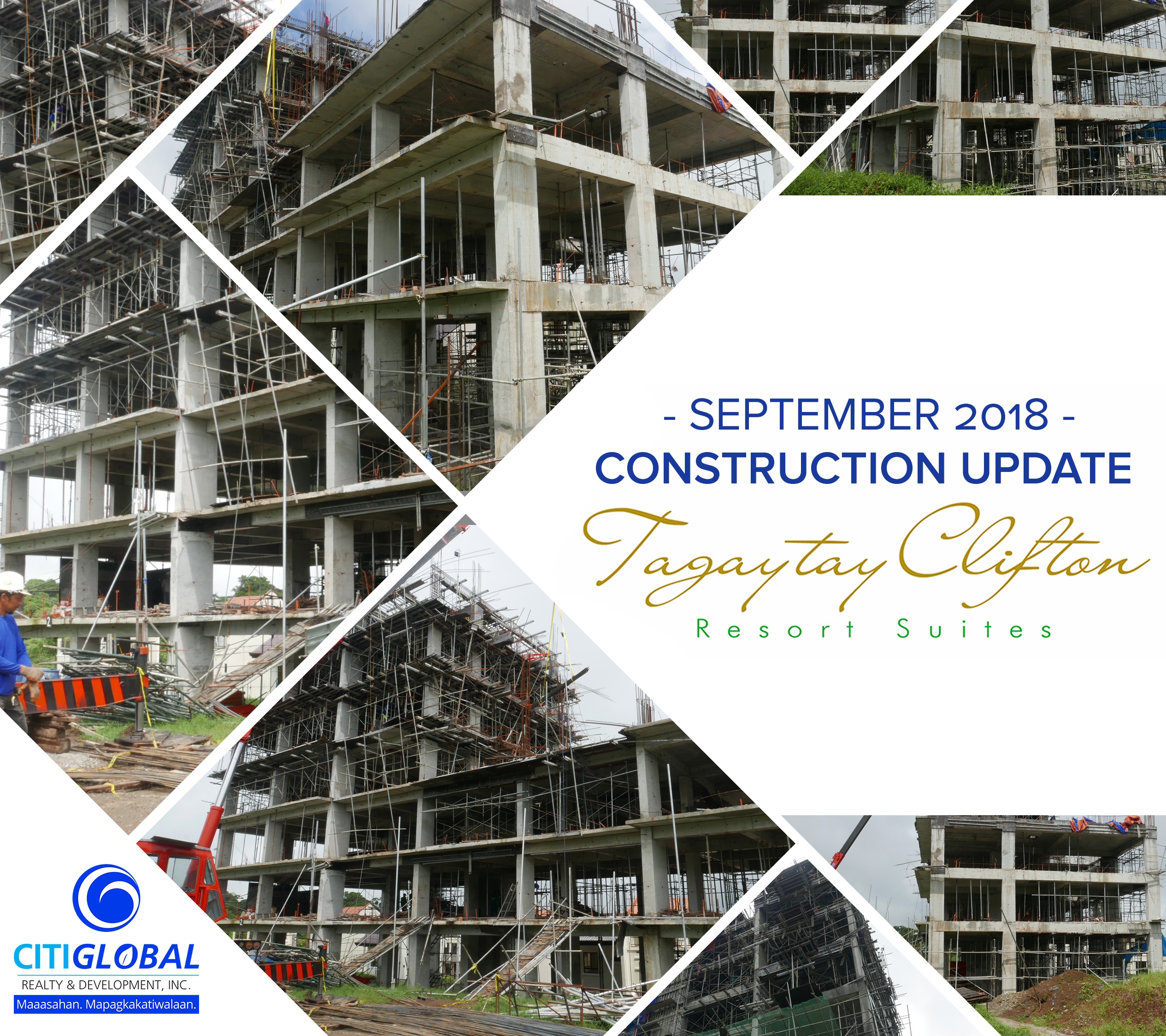 CitiGlobal's properties are insured to finish on time, an assurance for our partners that they will get their purchased units when as promised.
Trusting a company can be a risky decision for anyone's part, but CitiGlobal is geared towards the assurance of keeping a healthy bond with all its partners.
With projects tailored to the ideal dream home of every Filipino built on the stunning city of Tagaytay and soon, Palawan, CitiGlobal goes beyond offering relationships. We create dreams into reality.
Make the best option and choose CitiGlobal as your real estate partner. Learn more about our investment and leisure projects in Tagaytay here. You can also reach us directly at our e-mail sales@citiglobal.com.ph for a more details on our products.
Have any other questions in mind? Feel free to message us by clicking here. We would leave to hear from you.