OVERVIEW
CitiGlobal Realty and Development, Inc. is a budding real estate development company in the Philippines.  It started as a marketing, landholding and leasing company back in 2003. Seeing how responsive and competitive the economy is in the country, we accepted the challenge to become an efficient and lifestyle developer in 2011.
For the longest time, the concept of leisure has been sorely monopolized and reserved for the rich. In a survey done by the National Statistical Coordination Board, those from the high-income class account to a measly 15.1 to 15.5 percent of the country's population. The remaining percentage belong to either middle-income or low-income individuals.
A result of this reality is the exodus of Filipinos to different countries in search of a better life. While it has helped uplift the economy and the lives of many fortunate others, the fact remains that despite the hike in monthly and annual growth in income, it will take a sizeable chunk of time before the chance for investment becomes possible for the average Filipino.
That is why at the heart of our projects is the dictum - affordable leisure.  A concept we've adopted in the hopes of making good life accessible to all Filipinos because they can afford it.   
Our vision is to be the top community developer and provider of affordable, exclusive, first class and income-generating projects amongst the clients we serve, particularly the Overseas Filipinos.  They work tirelessly for their families and for their country, thus, it is but right that they benefit from the fruits of their labor. We endeavor to deliver income-generating properties, from which they can earn recurring income, securing a better future.
In addition, Citi Global is ultimately passionate about putting the Philippines on the map as a prime vacation destination for local and foreign tourists, further driving inclusive economic growth by providing livelihood to the communities around the areas we develop.
With a seasoned and innovative management team in our stead, as well as the presence of continuously trained individuals, incorporated by functional project designs, Citi Global aims to deliver quality real estate projects that will revolutionize the Filipino mindset on leisure properties - Quality is Affordable.
OUR PROJECTS
Walk into a community with greens and houses dressed in modern design and styled to meet function and practicality for the middle-class Filipino family. Tagaytay real estate showed promising progress because of its natural characteristics - fresh air, high land, rich soil, delicious fruits, luxurious view and serene environment. These have made Tagaytay properties valuable and desirable to live in. Citi Global boasts its master-planned community development as it took advantage of the uniqueness found in Metro Tagaytay.
TAGAYTAY FONTAINE VILLAS
Citi Global Realty and Development, Inc. took off its initial development venture with TAGAYTAY FONTAINE VILLAS. This residential development is a master-planned community designed to provide home solution and investment option for the middle income family who dream of only the best for themselves. Located in one of the best locations in the Metro Tagaytay, Tagaytay Fontaine Villas affords its residents a serene respite from the hustle-and-bustle of city life and the cool climate of Tagaytay while being accessible to modern urban amenities like malls, hospitals, schools and churches. True to its commitment to provide affordable, first class yet exclusive projects, Tagaytay Fontaine Villas, with only 98 units, is the perfect enclave that provide a feel of exclusivity and security. Tagaytay Fontaine Villas offer 2 and 3 bedroom house and lot packages that are very affordable. Add to that a complete range of amenities, the Tagaytay experience couldn't be more complete.
TAGAYTAY CLIFTON RESORT SUITES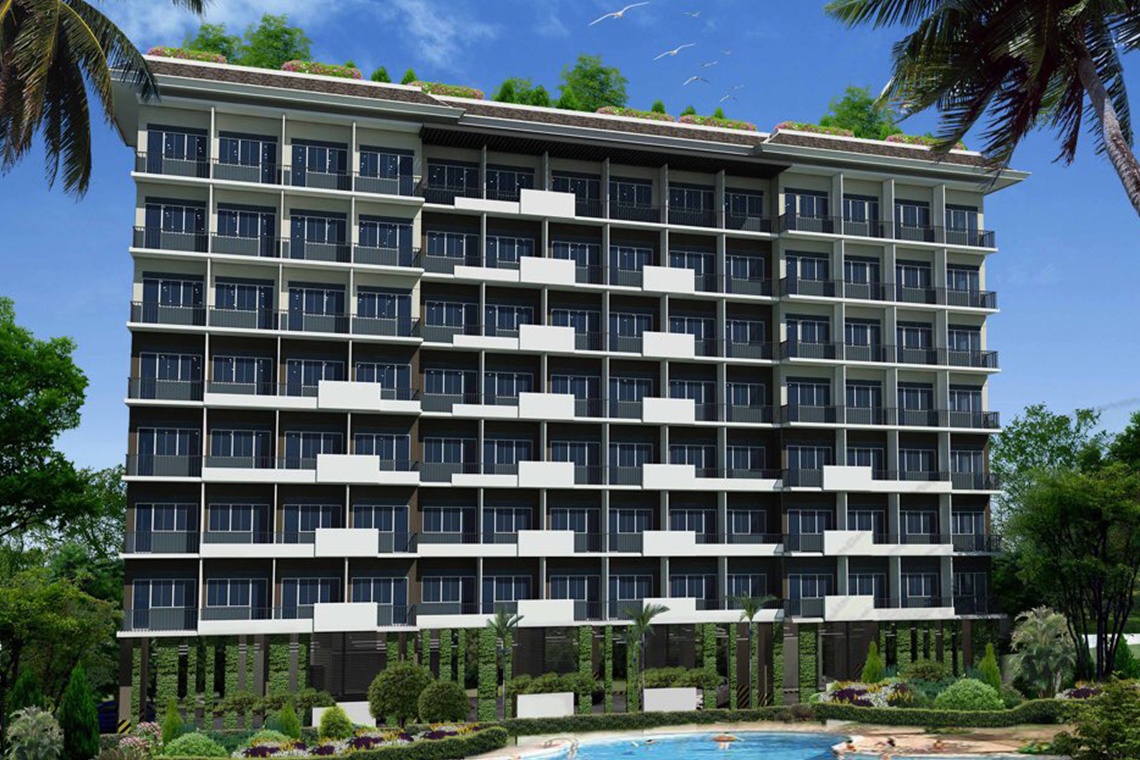 From the heels of Tagaytay Fontaine Villas comes Tagaytay Clifton Resort Suites - a 2.3B development nestled also at the heart of Metro Tagaytay. A community within a community, Tagaytay Clifton Resort Suites offers Citi Global clients an oasis of recreation and relaxation without leaving the comfort of their homes. Citi Global takes pride in offering up to 70% of open space, providing more natural greeneries that make up a great combination of luxury and comfort. Tagaytay Clifton Resort Suites offer condotel units that ensure clients of a good return on investment even while they are away.
DIAMOND BEACH RESIDENCES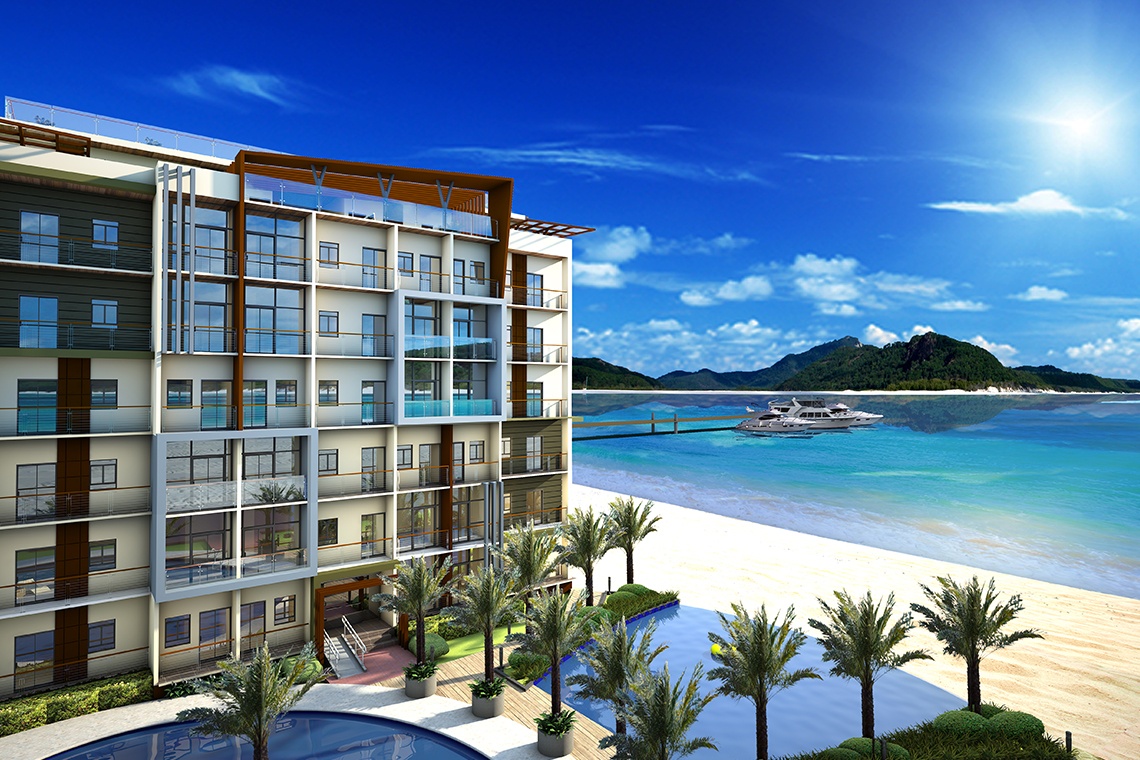 Citi Global's next destination is Palawan, crowned as the Best Island in the World by Travel and Leisure Magazine, for the third straight year in 2017.
Palawan first rose in prominence after it was featured in Hollywood blockbusters such as The Bourne Legacy and James Bond's The World is Not Enough. Since then, many have been captivated by the island often described as a "rustic, romantic paradise, complete with towering mountains, limestone caves, and crystal-clear turquoise water."  What sets this exotic isle apart is the island's five-mile-long underground river, also a Unesco World Heritage Site. And due to its remote position, located on the southern tip of the country, just north of Malaysia, some locals have taken to referring to the island as the 'last frontier.'  While others refer to Palawan as the "single most beautiful place on earth."
With Diamond Beach Residences Palawan, we want to further put the Philippines on the map as a primary tourist destination, while giving many the opportunity to own it.  It is set to be launched by July, 2018.
OTHER FUTURE DEVELOPMENTS
Batangas has been quite popular amongst overseas Filipino because of its majestic landscape that features scenic views of mountain landscapes and sultry seascapes. Residents of neighboring countries and returning Filipinos from overseas have always been enamored by Batangas beach resorts and other diving sites. Considered as a tourist destination, Citi Global has already found the perfect community development under the Batangas sun.
The metro may be busy but you will be surprised to know that there's still a place to build that dream home at the heart of the country's most recognized IT Center—Quezon City. City living is upgraded and given a new light and experience by Citi Global as it opens doors for condotels, villas, condominiums with incredibly styled architecture and engineering design to live, work and play.