Next to Baguio, Tagaytay is being labeled as the second summer capital in the Philippines. No, it does not have any beaches or hot spots the season has been mostly accustomed to. It caters what a lot of places in the country cannot offer: cool temperature and an ultimately relaxing environment.
There is a reason why a lot of people is still going to Tagaytay, even with gorgeous cities nearby (Laguna, Batangas). But one thing is underlooked by these tourists: Tagaytay will soon become one of the more important cities not only in the South but the entire country.
A mix of urban and rural
Developers are seeing the potential of Tagaytay, and so are you too. Common problems about living in provinces are the lack of accessibility over materials and goods Metro Manila has been abundant. Tagaytay now has a good number of establishments that consist of malls, restaurants, and more.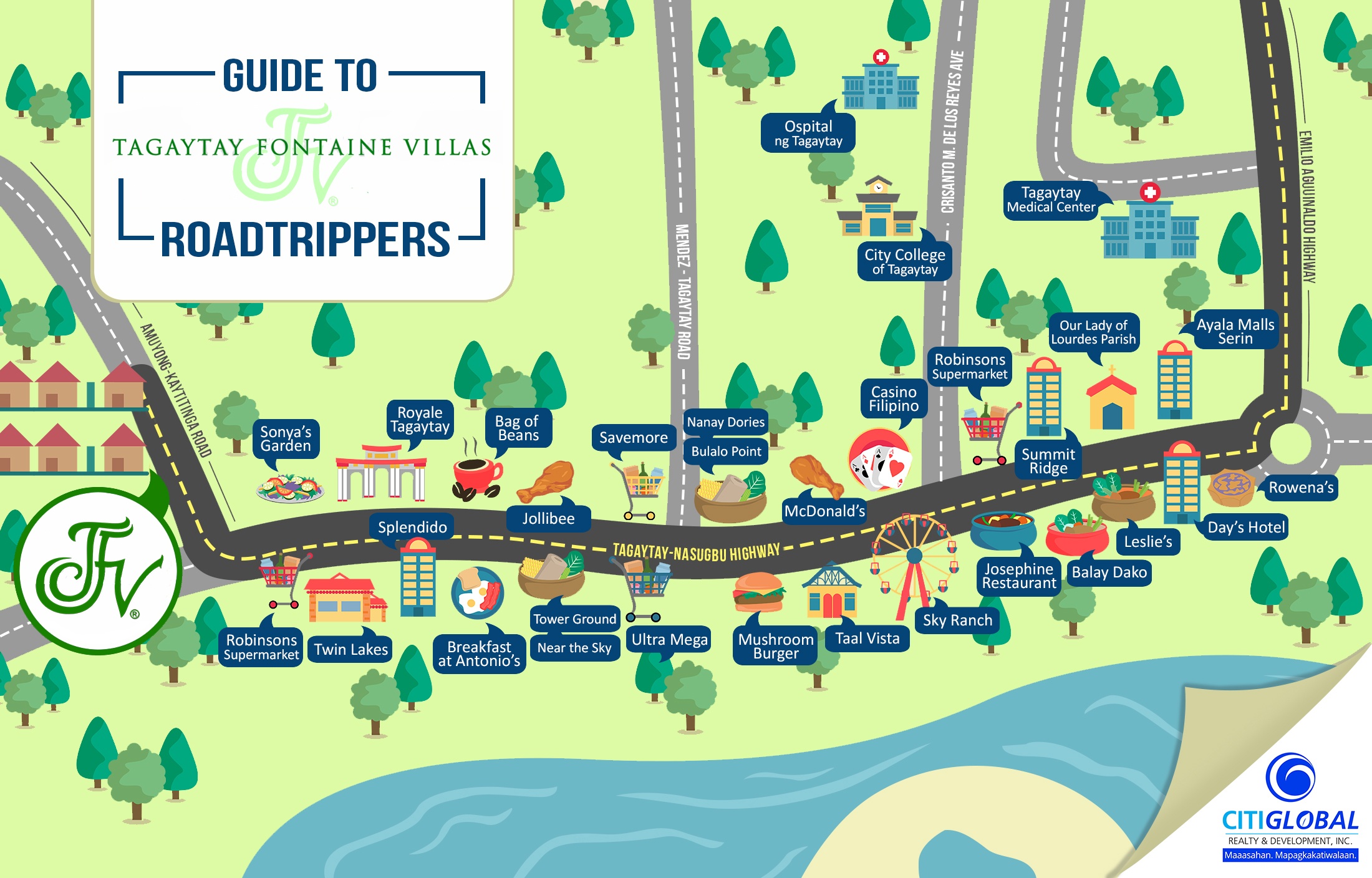 But even with this urbanization, why is it still better than Manila? The simple answer to that is the residents' love for mother nature. You can call Tagaytay a rural and urban city at the same time because you get the best of both here.
The city government knows how to take care of the trees, the reason why it's still gloriously cold here!
Accessibility
Tagaytay is not far-fetched with crucial landmarks in the country. It's close to the Ninoy Aquino International Airport (NAIA), the prime airport locally. It's also near expressways. Soon, the Cavite-Tagaytay-Batangas Expressway (CTBEx) will be built. You will be surprised to know that travel time in between South provinces is reported to be reduced by half with this project.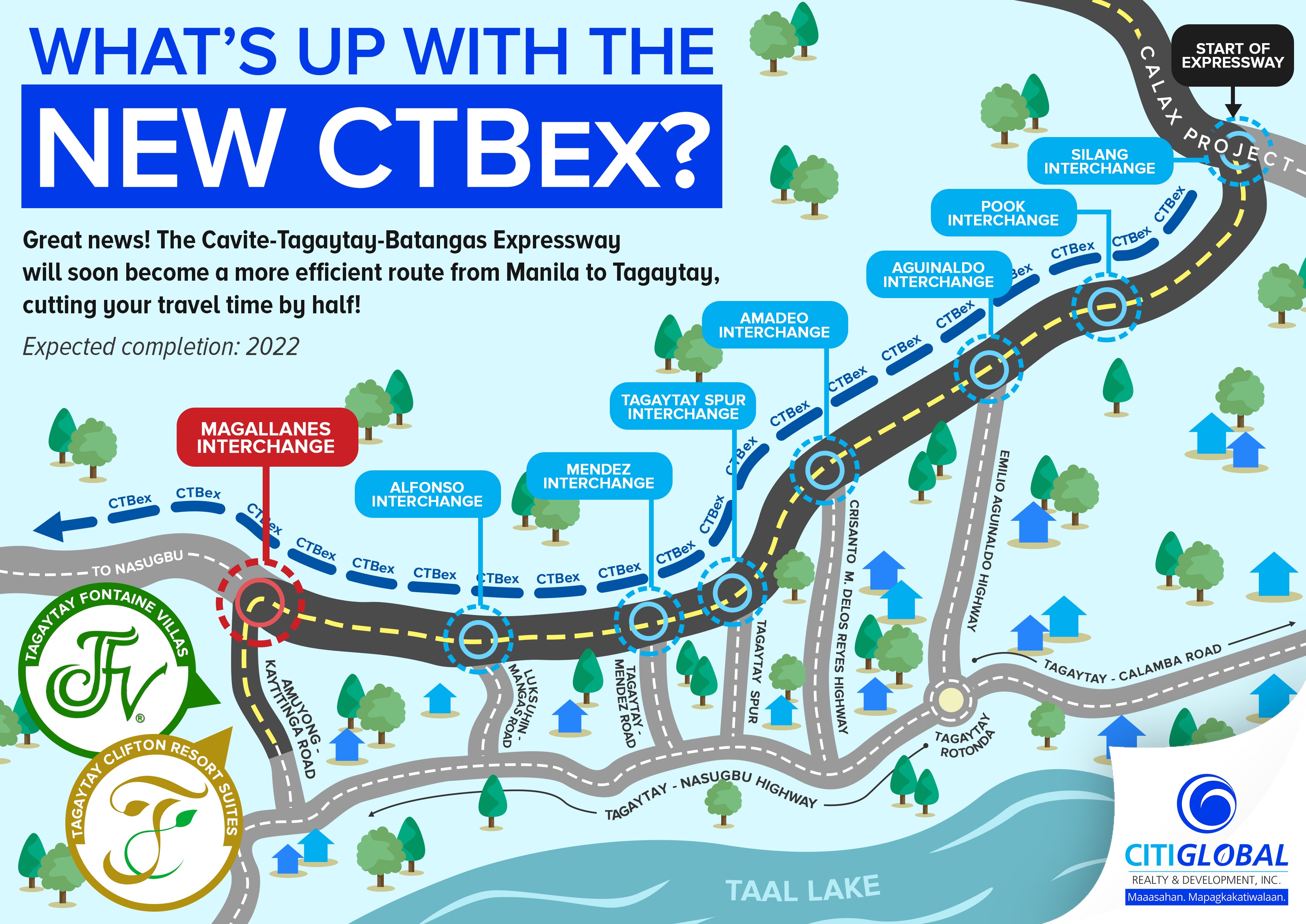 Great properties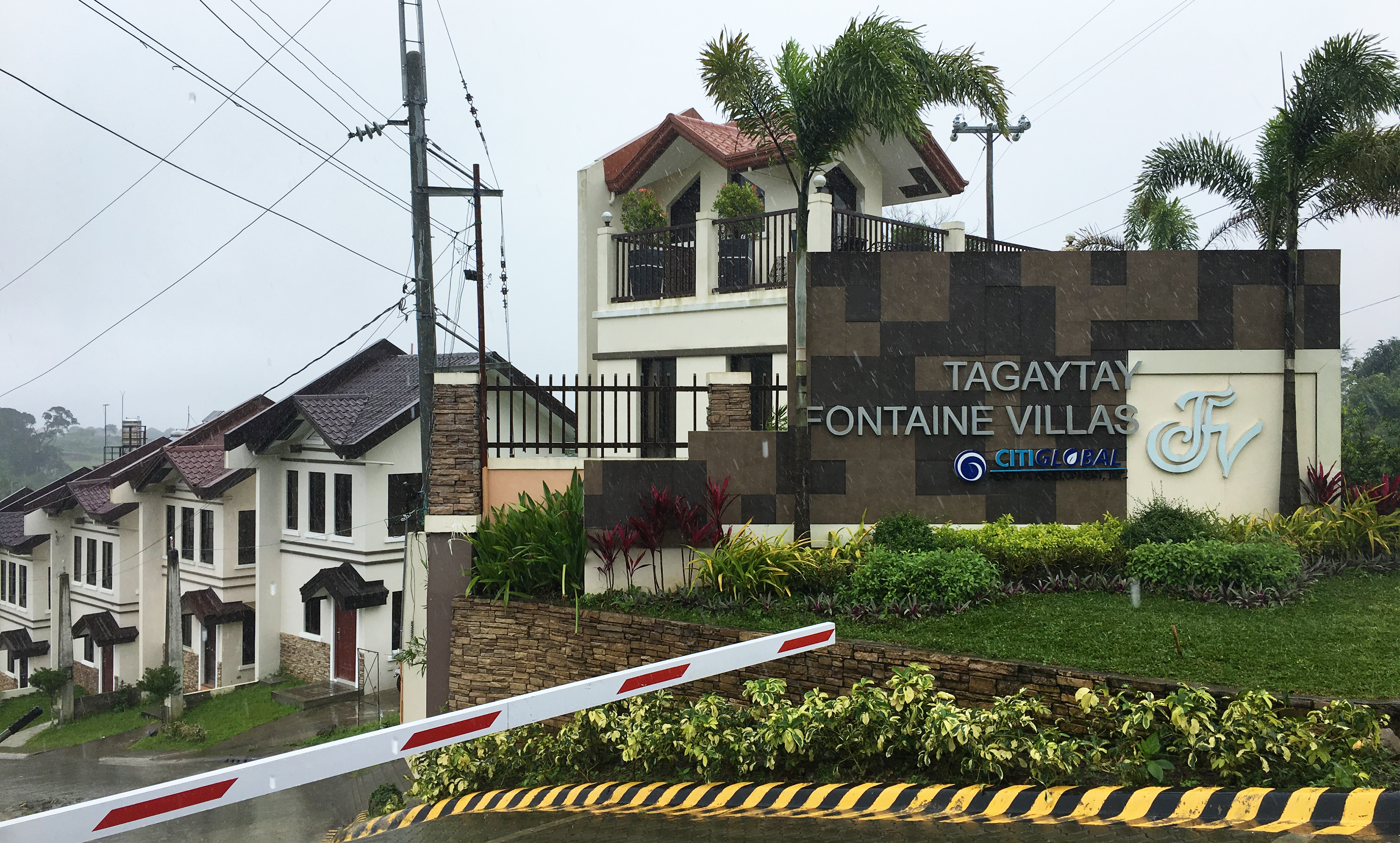 Of course, properties will be built. Places as good as Tagaytay are created to live in, not just visited. Developers such as CitiGlobal are utilizing this beautiful city for future residents to embrace it. With Tagaytay Fontaine Villas, a prime project of CitiGlobal located in a prime location, (it is set to be near the tail-end of the aforementioned expressway) Filipino families will get a master-planned community designed for those who dreamed of only the best for themselves.
Structured in Metro Tagaytay, the project affords its residents a serene respite from the hustle-and-bustle of city life and the cool climate of Metro Tagaytay, while being very accessible to modern urban amenities like malls, hospitals, schools and churches. Tagaytay Fontaine Villas is an exclusive enclave for those who want to be worlds away from the hectic pace of the city yet want the convenience of modern urban amenities.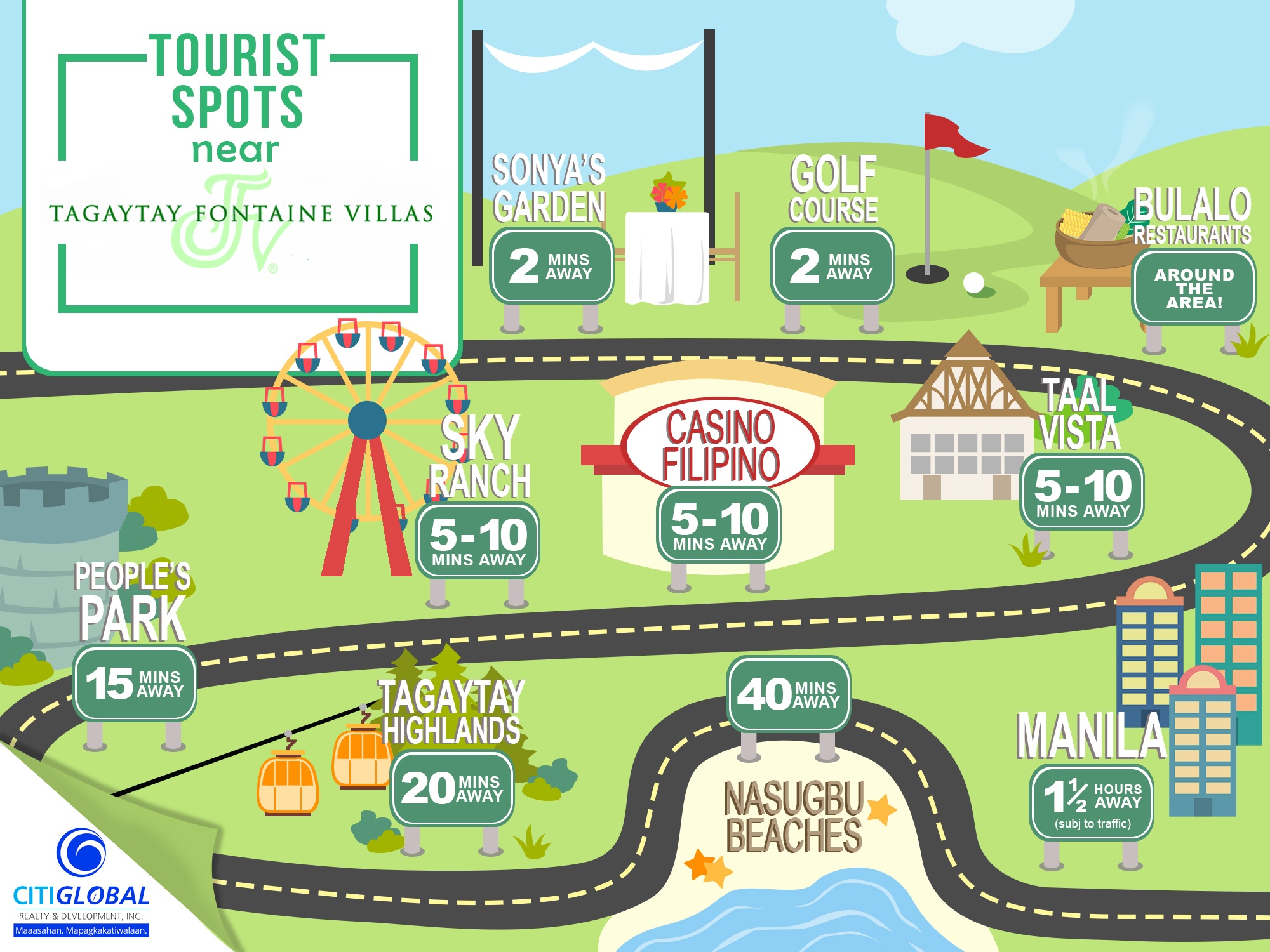 This property also has only 98 units, providing a sense of exclusivity. Add to that the affordable price its buyers will get for a premium home.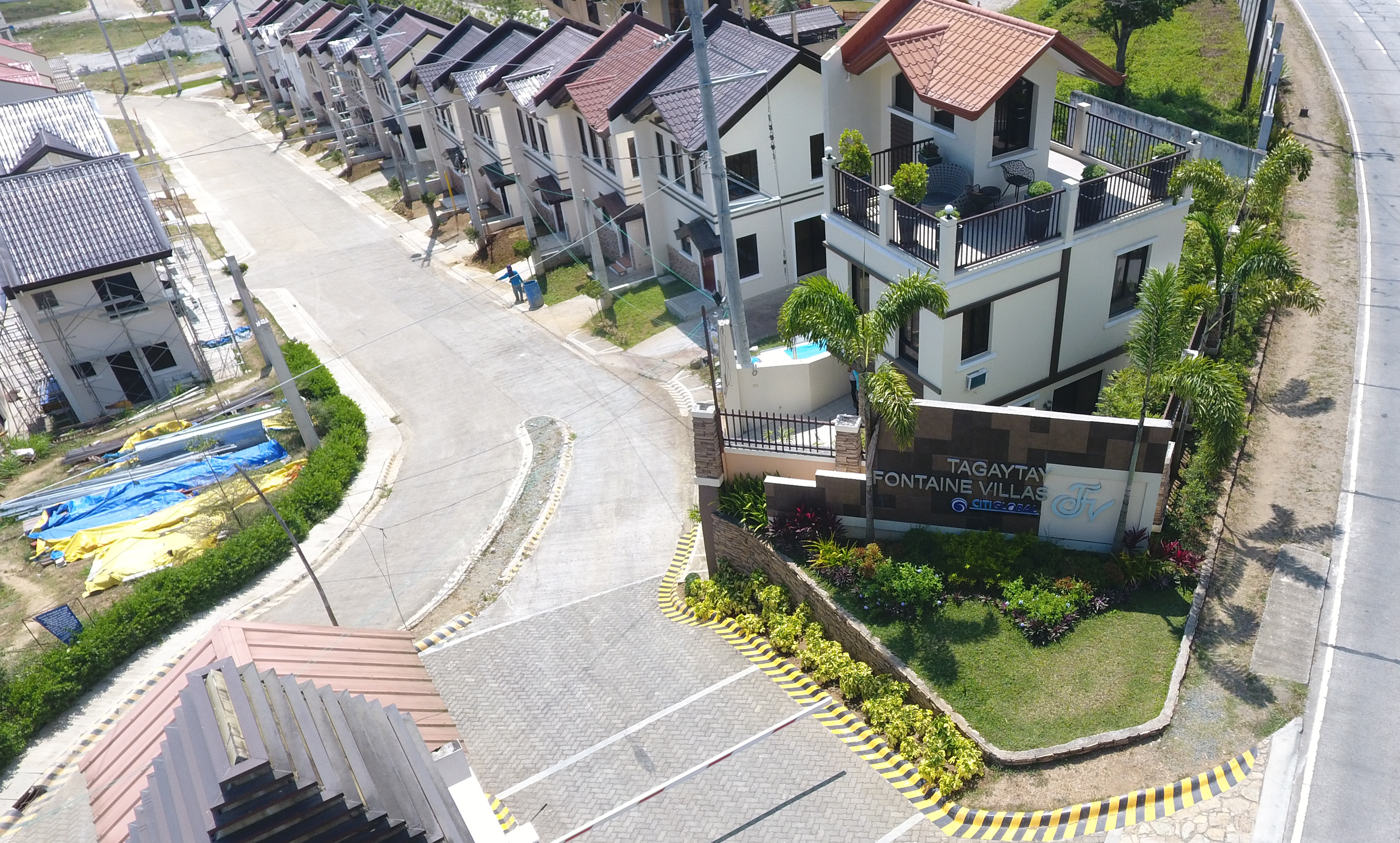 Here's the Google Street view of Tagaytay Fontaine Villas: http://bit.ly/tfvstreetview
Explore Tagaytay Fontaine Villas by reading more below. Aside from this, you may also earn from rental income if you join the villa-hotel community, thus unit owners have an opportunity to turn their homes into an investment, too.
COMPLETE WITH AMENITIES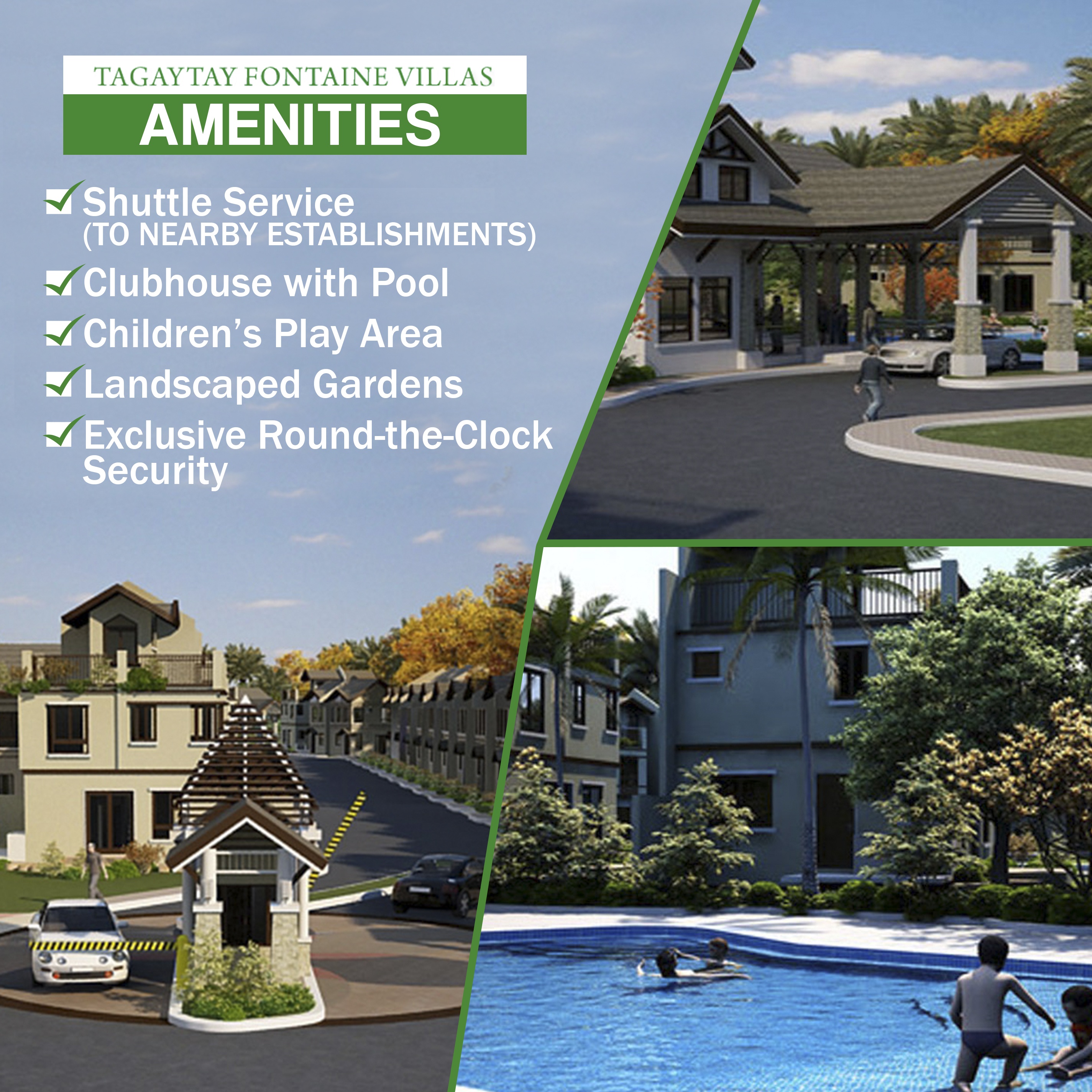 You may also earn from rental income if you join the villa-hotel community, unit owners have an opportunity to turn their homes into an investment, too.
Enjoy a wonderful living, moved in Tagaytay Fontaine Villas.
For other more informations, click here so we can accommodate you better.